End or begin your day with special, homemade fare from our kitchen at the
Three Bear Restaurant.
The famous Three Bear Restaurant is a must for everyone who spends time in West Yellowstone!
Both locals and visitors agree that the Three Bear Restaurant offers excellent meals and is one of the area's best places to eat, both for the food and experience. You'll enjoy colorful Yellowstone decor, memorabilia, photos, an extensive menu and wine and beer list, and even a kids menu (one of the few in town).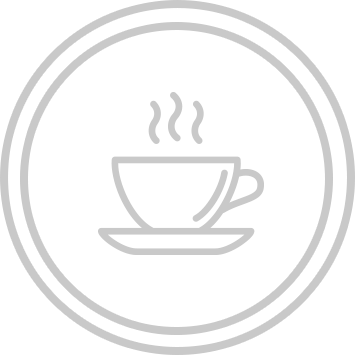 Breakfast Hours and Menu
Start your day with a hearty breakfast that offers something for everyone. Summer breakfast hours are from 6:30 AM to 11:00 AM, seven days per week.

Winter hours are 6:30 AM to 10:30 AM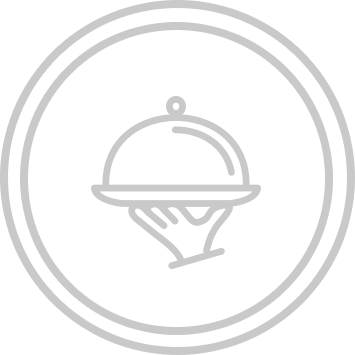 Dinner Hours and Menu
Our summer dinner hours are from 5:00 pm to 10:00 pm, seven days per week, serving great food with friendly service and delicious chef's specials.

Winter hours are 5 PM to 9 PM

Kevin Coughlin
Local Guide
Great breakfast place. All the current rules are strictly followed. Short wait, but fast service once seated. Biscuit and gravy very good. Could have had more hash browns but flavourful and filing. We will beck back to try other items! And the portion sizes were HUGE! I don't think I'll have to eat for the rest of the day. We will definitely come back here again when we're traveling through.

Jennifer Ngo
Local Guide
Got myself a bison ribeye steak with hot cocoa and bison nachos! The steak was amazing and needed no condiments! Ordered medium rare and it was juicy~ The workers are extremely welcoming. I managed to get in 40mins before closing and despite having less workers the food came out warm and fast! Due to a reduced working capacity they don't currently offer to-go orders but their social distancing practices are up to par. Social distancing was done very well here. Tables are spread apart and condiments given in condiment bags. The only taxes here are the resort tax since they are apart of their own lodge.

John Foulk
Local Guide
a month ago- Great food and great service. We were uncomfortable at other local restaurants who weren't taking any serious precautions for covid-19 but this place did everything right mask wearing enforced, hand sanitizer, disposable menus, and individually packaged condiments. We appreciate you respecting your patrons' health. Also seemed very family friendly.

Ashton Clinger
We had a wonderful experience and absolutely delicious meal. Family of three, my father and I had steak my mother had the Chicken Alfredo. My father ordered the cattlesmans cut and I had the 6 oz that goes with the surf and turf meal. The steak was cooked exactly how we asked medium and medium rare. Everything was priced very reasonable. My family was about 150 with tax and tip. The servers were very attentive and respectful. All the employees wore masks and kept a good distance. The restaurant was very clean and I saw several employees sanitizing and keeping things clean. It was spacious and very cute. I would highly recommend this place to anyone.

Maria Garza
The decor is rustic, the wait was minimal. The service was quick, & friendly. The food (1st time eating Bison burger) was mouth watering. My compliments to the chief. I know, just a burger, but truly delish...

Rachael Aff
Came here with my family for dinner. I got the prime rib sandwich, family got the meatloaf and prime rib. The food is pretty good nothing special but definitely can't complain. They have a bar we sat at while we waited for a table. Bartender was friendly and accommodating. The food was just a tad pricey for the quality.
Though Three Bear Lodge continues to serve guests, the Three Bear Restaurant closes twice a year during our off-seasons. Our closure dates are as follows:
After breakfast is served on October 20th, we will close from October 21st – December 14th
We will reopen for breakfast on December 15th and close again after breakfast on March 16th
We reopen for dinner on December 14th at 5 PM
We close again for dinner from March 17th – April 26th
The history of the
Three Bear Restaurant.
The Three Bear Restaurant has a history almost as rich as the lodge itself. It first began as the Teepee Bar and Café back in the early days of the lodge. There was a bar in the front with a fireplace and a back bar where the salad bar now stands. The rear portion hosted a dance floor, and the green side was the cafe.
The Teepee was known as a lively bar and a place where you could dance. Some say most nights there were also "ladies of the night" in attendance, however, one could never know for sure if one man dressed like a woman or a real floozy.
Clyde Seely, Three Bear Lodge's owner, and Bill Howell bought the Teepee in 1978. Bill bought the bar license and together they continued to run it as is for a few years before converting the café to a Chinese café. This didn't work, so the café was leased out to a person who put in an entertainment center.
Eventually, Bill sold his share of the café to Clyde, who put a complete new roof on first and then gutted the entire building to the studs. This was done because the original Three Bear Restaurant would only seat 75 people. Expansion was required, and we can now seat over 150 in the restaurant and about 40 in the lounge.
The rebuilding of the interior was a major logistical project. The beams were logged next to the South Fork, 5 miles East, then hauled to Rightenour's old saw mill – eight miles north, where they were milled.
Taking a tip from the inside of the Old Faithful Inn, the logs were cut in half so they looked like they were full logs, but this way they got twice the coverage. Permission was gained from the city to cover and build a board sidewalk. All of the logs were hand-peeled and the restaurant and lounge were enlarged to their current size and location.
The historical photos that you can still see on the walls here in the restaurant were gathered from around town and from the archives in Mammoth.
The rebuild was completed in record time. Logging began in the summer, demolition began after Labor Day, and the new building was opened on Dec. 20, 1984.
Adjoining the restaurant is the Grizzly Lounge.
Enjoy our lounge's comfortable atmosphere while you sip your favorite cocktail or bite into a tasty appetizer before dinner at the Three Bear Restaurant. Peruse the photos or memorabilia, watch the game or news on our big screen TV, or even try your luck at of our video gaming machines.
The Lounge stocks a good range of Domestic and imported beers, wines, and Spirits and is open from 4:00 pm to 10:00 pm daily.
Plan your lodging, tours, and activities in one step.
Fill out our simple planning wizard and our reservation experts will do the rest.