There's so much to do here,
you'll wish you could stay forever.
With nearly two million acres of preserved land, Yellowstone National Park has been protected for almost 150 years because it's such a unique place. Not only will you enjoy touring its geological and hydrothermal features and observing wildlife, you'll also want to use this opportunity to take part in one of the many outdoor activities that make Yellowstone special today.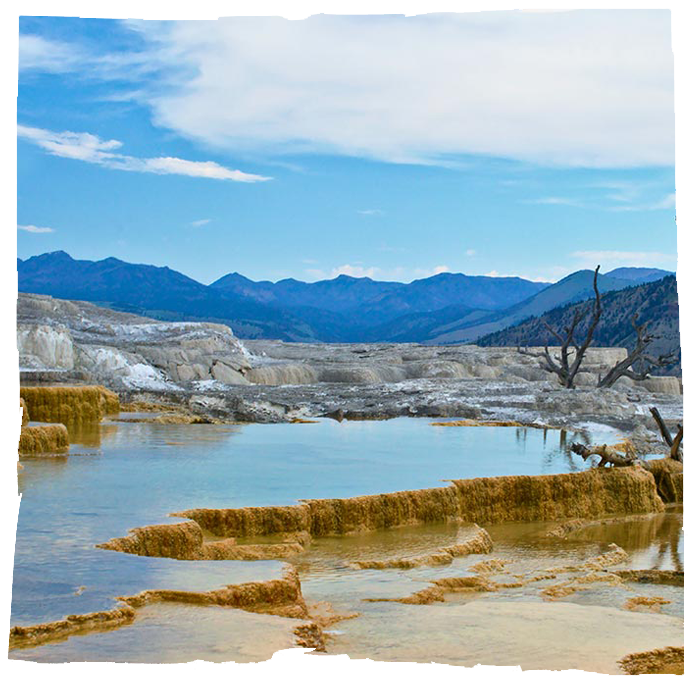 Visit Mammoth Hot Spring, Tower Falls, and the Grand Canyon of the Yellowstone, all in one day! You'll enjoy taking photos, learning history, and getting out of the van at each stop to explore. Each tour includes a picnic lunch in the park.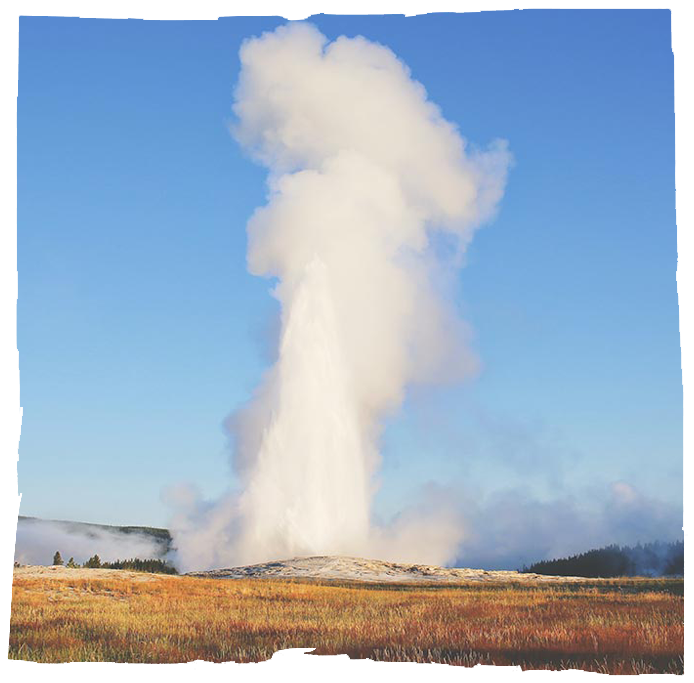 Explore the majority of the park's geothermal features, including the famous Old Faithful geyser, which shoots more than 100 feet in the air. You'll enjoy historical interpretation from our enthusiastic guides and enjoy walking the park boardwalks over hot sulfur pools. Each tour includes a picnic lunch in the park.
Whether you're an experienced rider or will be in the saddle for the first time, you'll love exploring the area on horseback. Our wranglers are as personable as they are experienced, ensuring you'll laugh, learn and just have an all-around great time.
Rides are available Monday through Saturday (our horses rest on Sunday.) Daytime and evening rides. Weather may impact ride scheduling and availability.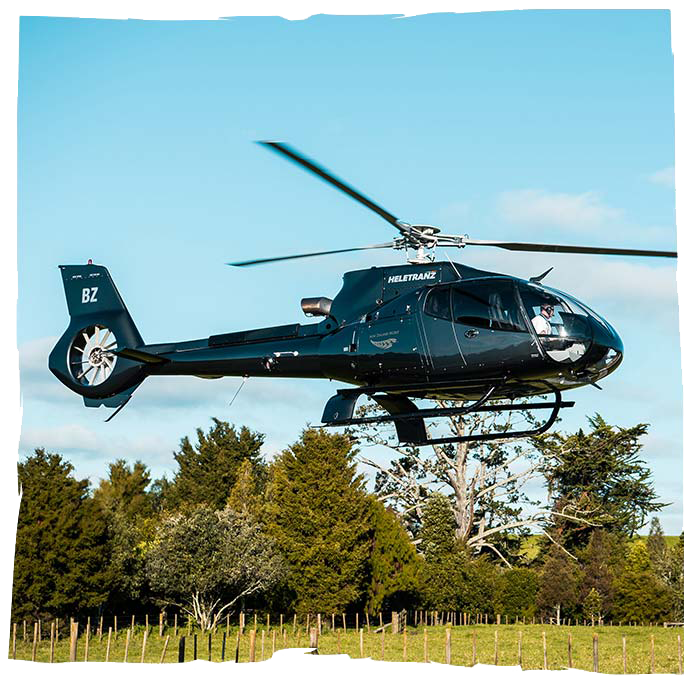 Explore the very best of Yellowstone's outback on one of three scenic flight options offered by our partner. Friendly local pilots and great ground crews help make this experience unforgettable. Save $15 on one of the three helicopter tour options when you book through See Yellowstone.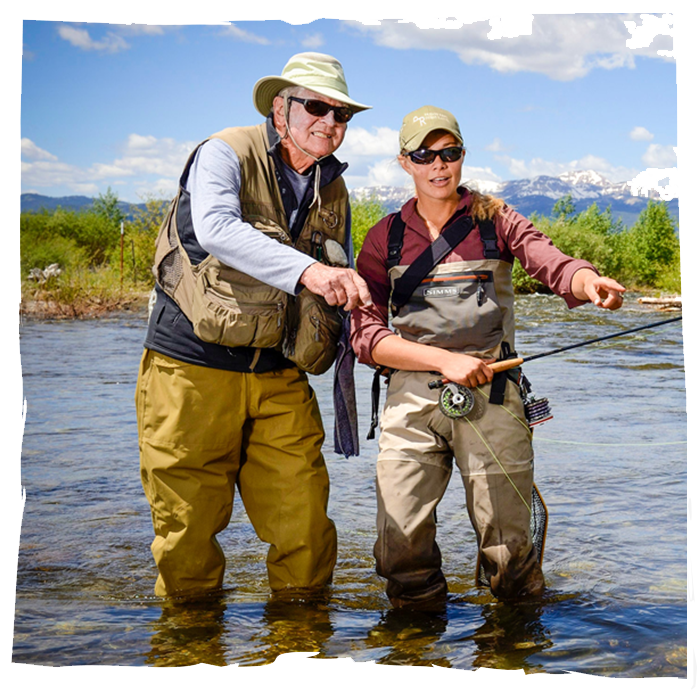 Fish the Yellowstone and live to tell the tale with one of our experienced guides. Whether you're a beginner or an old pro, you'll be glad you took this chance to spend time in nature and see our favorite river in a whole new way.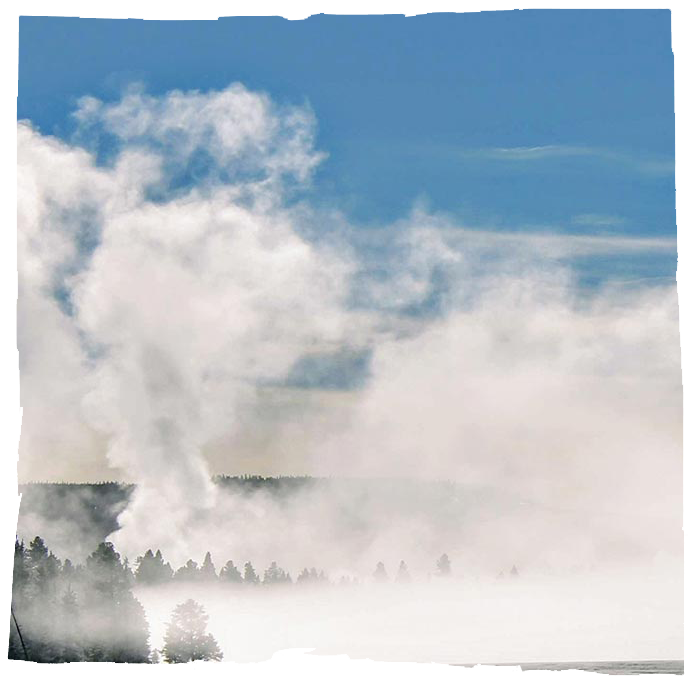 During the winter, the park's geothermal features are even more interesting, as their steam erupts into the chilled air. Choose between snowmobile and historic snow-coach as your mode of transportation when you visit Old Faithful and other Upper Loop destinations during our magical winter season. Bundle up and explore what a real-life winter wonderland really looks like! Lunch is included.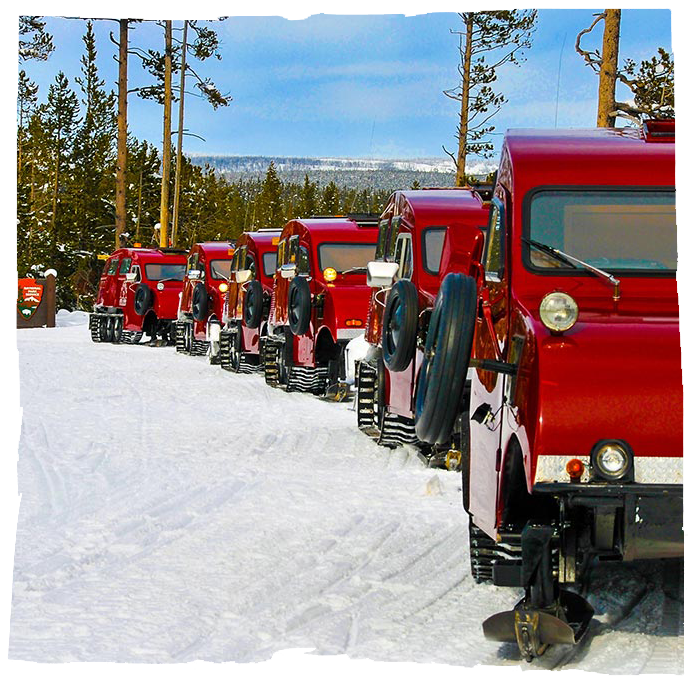 During winter, this majestic feature is truly a sight to behold, and seeing bison and other wildlife out exploring the snowy landscape will make a truly special memory for you and your family. Elect snowmobile or historic snow-coach as your transportation as you explore the Grand Canyon and other breathtaking stops along the way. Lunch is included.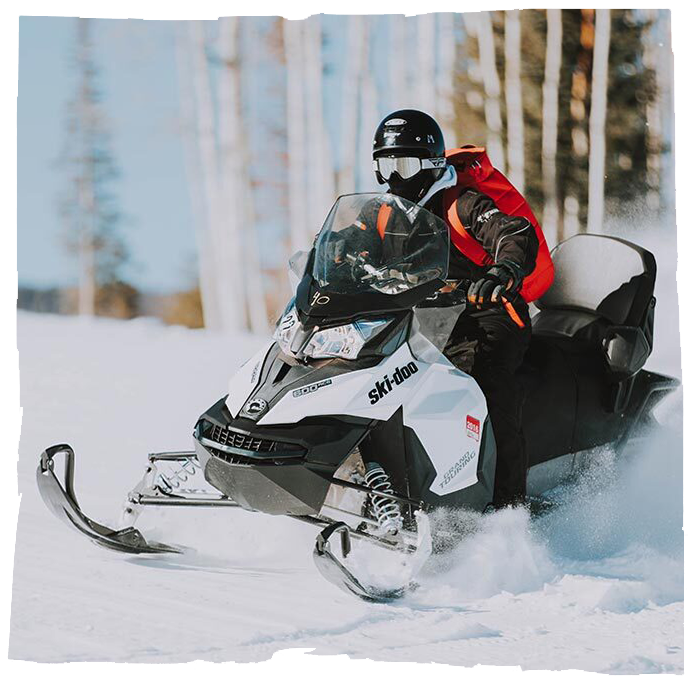 Ever been somewhere where you can move around via snowmobile? Experience just how freeing it feels to be zooming around in the fresh powder. Choose a single snowmobile, share with a partner, or upgrade to a power sled. Our experienced guides are excited to show you the ropes — and explore the beautiful open spaces surrounding the park.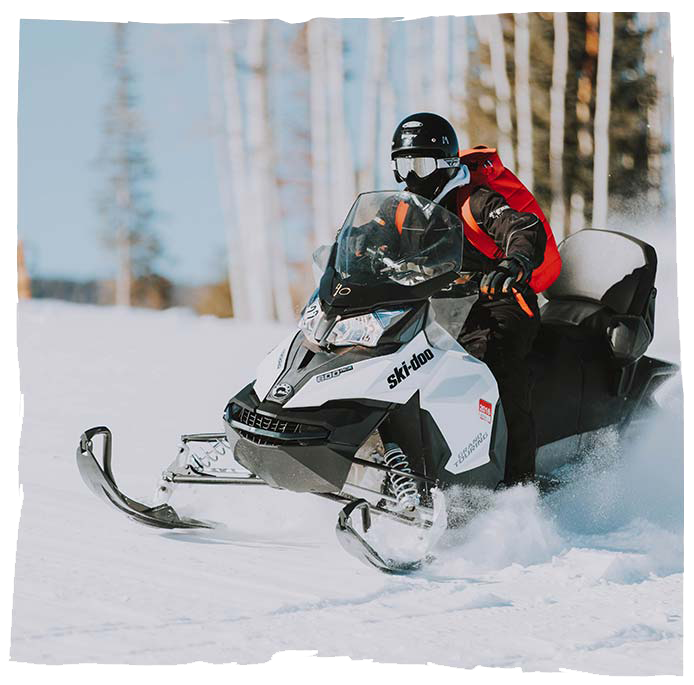 West Yellowstone is unique in the fact that snowmobiles can be ridden on most of the city streets and so there's no need to pull your sled on a trailer to the trailheads. Just jump on and ride. Private guides are available or you can simply go out on your own.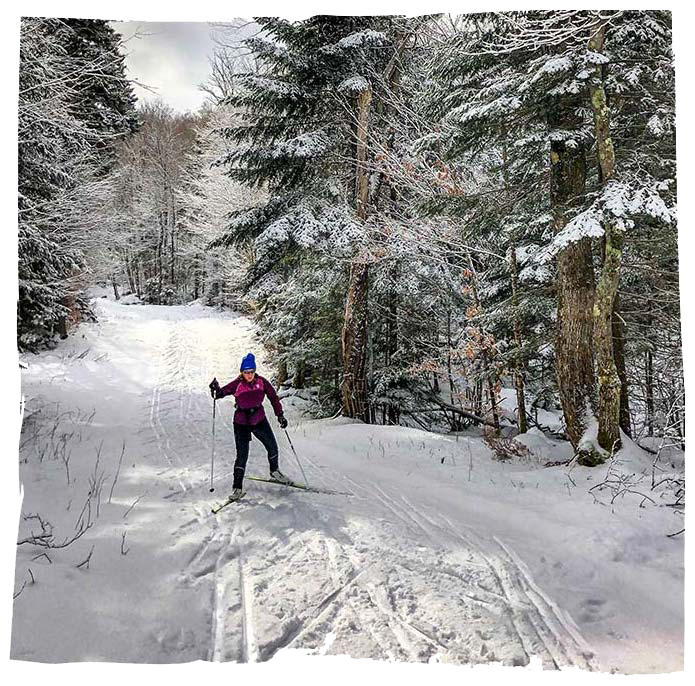 There are dozens of groomed trails inside and outside of the park with plenty of fresh powder just waiting to be explored. Leading the charge is the Rendezvous Ski Trail system, which is a widely recognized hallmark for skiers.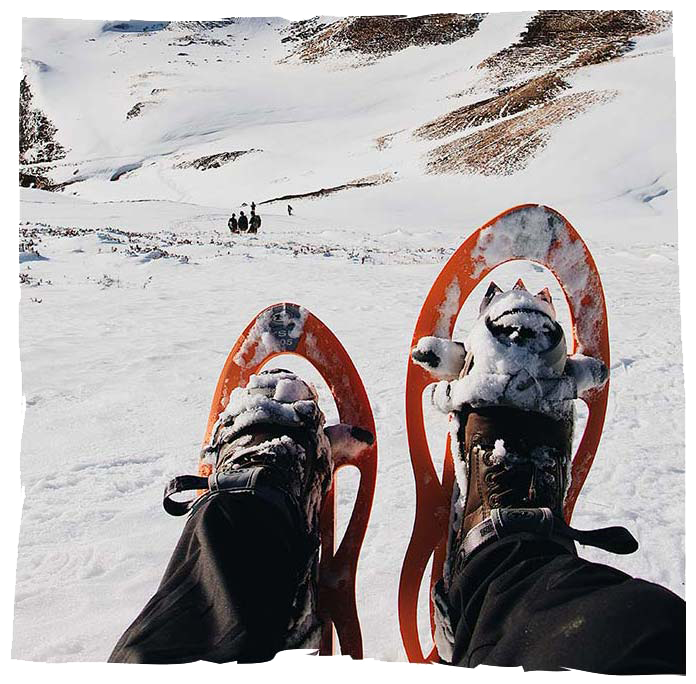 Strap on a pair of our snowshoes and explore the park via a free guided walk from the visitors center to the Madison River, just a mile from our headquarters.
Ready to get your adventure started?
Get started reserving one of our vacation packages via our tour partner now.
Plan your lodging, tours, and activities in one step.
Fill out our simple planning wizard and our reservation experts will do the rest.