Your gateway to the history of
Yellowstone National Park.
When you first arrive in the lobby of the Three Bear Lodge, you'll immediately notice our pictorial timeline of the Lodge.
It's true —we've been here since the very beginning, and we've seen it all!
All the way from the early days of the park back in 1932, when some of the park's earliest visitors stayed here in West Yellowstone, through our biggest successes and stressful points, you can see it all from both of our fires to our restaurant opening. The balcony offers the best view of the true beauty of the lobby, and the wonderful examples of some of the recycled materials that were given a new lease of life in the new lodge.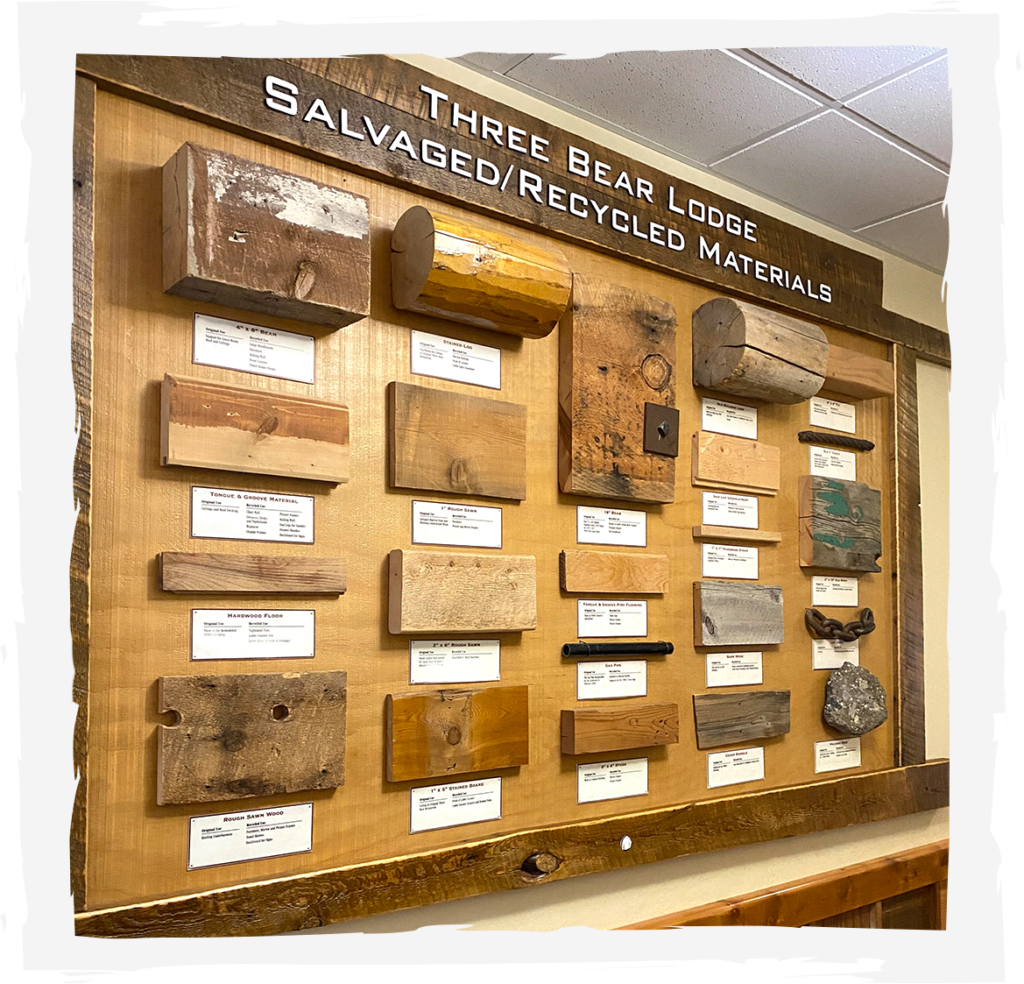 The recycled materials display.
The Three Bear Lodge is especially unique in that it has utilized recycled materials in all of its incarnations throughout the years, including the current one. Even the culprit of the 2008 fire, a propane gas pipe, has been salvaged and now forms the railings on the lobby balcony.
The large display board outside the Big Bear Conference room features many of the recycled materials used in the reconstruction. The display shows real samples of the materials and details their original use, pointing out where they can be found in the current building. You will soon realize that the new lodge really isn't so new after all!
Explore different rock types in the area with this interactive display.
Rhyolite
This reddish sandstone like rock is abundant in this area. It was used to build numerous buildings in the town and was used in Three Bear Lodge's original building in 1932.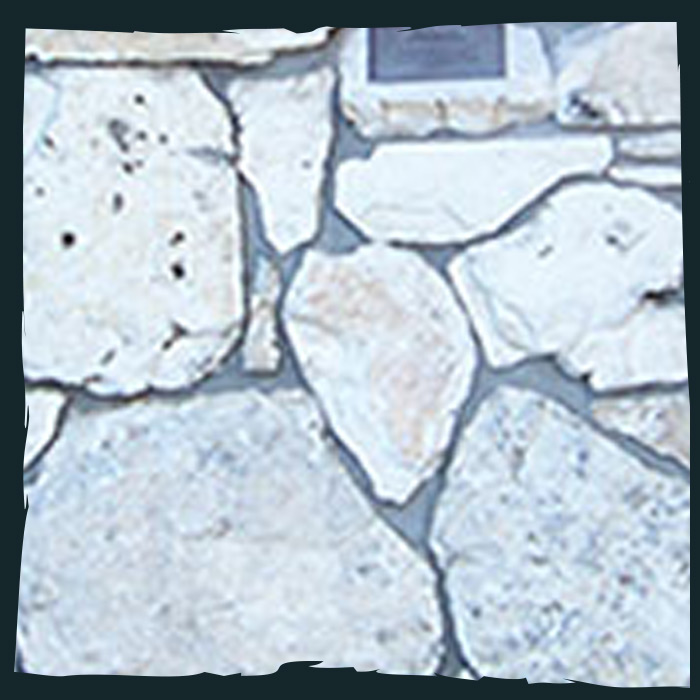 Montana Travertine
This white rock was formed by geyser activity and was harvested just North of Yellowstone near Gardiner, Montana. It was used for a more modern and striking look and was put over the original Rhyolite during the remodel in 1973.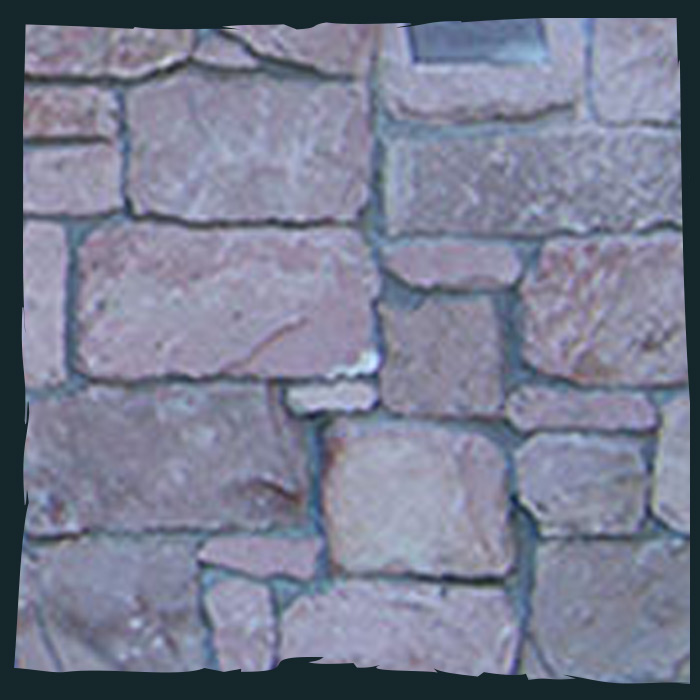 Pleistocene Basalt
From an ancient Yellowstone Caldera flow. In 1935, our unique Basalt Lava Rock was blasted to make an irrigation canal that ran through the Seely farm near St Anthony, Idaho (74 miles South). Originally it was just gray rock but over the years has grown colorful likens, and now forms a unique feature of our imposing new Lobby and front façade.
Plan your lodging, tours, and activities in one step.
Fill out our simple planning wizard and our reservation experts will do the rest.